We Have Something that Goes Beyond the Universe
Did you know you have the ability to reach beyond the universe? I discovered this power in my own life when I went on a jawdropping, mindblowing journey (which you can read about in my other posts).
That power to go beyond the confines of our universe is in our spirit -- and it's activated by FAITH. If we were seeing through our Creator's perspective, we would see real faith as something substantial. Maybe it would even have an appearance -- as if we were a lighthouse that powerfully shines on whenever our faith is activated.
Faith originates in our spirit and when it works with God's will, it reaches outside our realm of existence into the heavens above. :O
If scientists could glimpse beyond the confines of the material/quantum/mutidimensional universe, they would reach the heavens itself.
God can see perfectly into our hearts and God sees our faith and unbelief too. Yeshuah (Jesus Christ) could perfectly perceive both in another's spirit. I imagine him basically facepalming himself everytime his disciples couldn't get past some unbelief in their spirit, even when he (the Son of God) was in front of them performing miracles!
In our material world, it is easy to push an object and see it move. It is easy to say, this is "real" and this is not. Spiritual reality, on the other hand, is in another league completely. It is something that can only be revealed through God because He is the creator of the Universe and all its laws etc. Jesus calls the Holy Spirit "the Spirit of Truth" for a good reason :)
The Baptism and Infilling of the Holy Spirit was a life-changing event for me (as one who had no conscious faith in Jesus Christ, God or Christianity). Prior to that I walked in faith, turned away from my sins and followed Jesus without knowing it... and that faith was rewarded -- essentially God saying "hello" to my spirit and confirmation of salvation.
We know faith is real when we receive God's grace -- i.e. supernatural healing, wisdom, peace etc..
As we walk with Christ and learn to follow the Holy Spirit, our faith produces a positive feedback loop with God's grace. A greater walk with the Holy Spirit is rewarded with more Grace and as God gives us His Grace, this in turn naturally grows our faith :)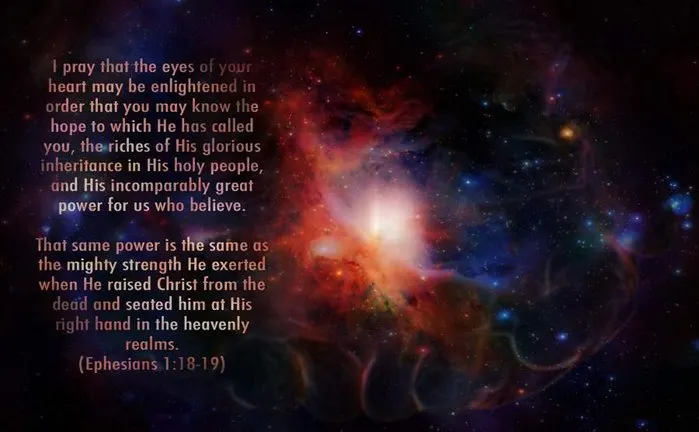 Article originally published on the Steemit platform in 2019.